Our Story:
We are nurses and nursing professors, passionate about empowering the next generation of nurses. When significant changes came to nursing exams in 2015, with the introduction of the NCLEX-RN® in Canada, we saw too many graduates failing. We knew there was a better way to prepare our students. So we made it happen.
We developed a study program that was very effective for our students. We saw the success and wanted to share it. That is how NPowerment Nursing was born. Since then we have expanded our program worldwide, providing thousands of nursing students with the knowledge base and the emotional readiness they need for exam day and beyond.
Get Started
RN, BScN, MEd, PhD(c), Professor of Nursing.
Linda has been a Registered Nurse for over 40 years, spending much of this time in a large urban centre working in acute care, critical care, public health, and education. She is passionate about sharing her knowledge with nursing graduates.
Linda signs her email, "Make it a great day." So yeah, she's pretty optimistic.
About Linda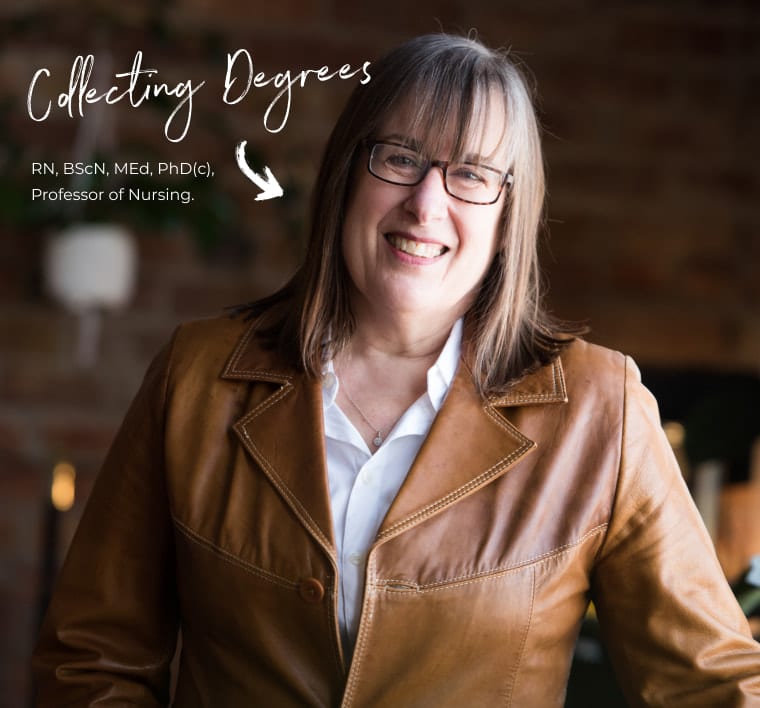 PSW, RN, BScN, MScN, Professor of Nursing.
Ashley has been at the bedside for over 20 years, her journey began as a Personal Support Worker and has led her from the bedside to the classroom.
Ashley is all about making the studying process fun, always ready to make complex ideas simple with the help of a party horn or a Barbie doll.
About Ashley